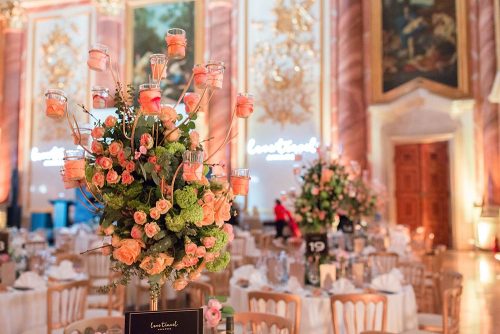 Amour, an invite-only event for the global romance travel industry celebrates the world's most romantic properties and holiday destinations by gathering together the industry's elite. The wonderful 3-day event includes a lavish black-tie dinner, where the winners of the 2019 Love Travel Awards are crowned.
This year's event took place in our very own city of Vienna, and the beautiful surrounding area, perfect for anyone in search of little romance. The Love Travel Awards' ceremony took place at the spectacular Garden Palace Liechtenstein on Monday 18th February, where among the various categories, "The Most Romantic City Hotel in Europe was awarded for Hotel Sacher Salzburg. While on the second evening, a FAM trip designed for 15 international VIP event planners to the castle Fuschl took place at the invitation of Schloss Fuschl.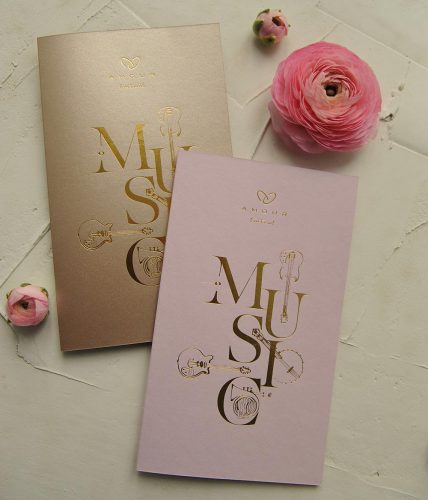 The stunning event stationary was designed and printed by  Carissimo Letterpress, in cooperation with JOIN Wedding.
The event stationary included a Music program, printed on Glamor blush 290 grams and Color STYLE Smooth Pastel Pink 300 grams. (Glamour version for 1st evening, Color STYLE for 2nd evening) – both papers available at Europapier. And a VIP program for the selected guests of the forum, who were invited to Schloss Fuschl. (2nd evening) was designed on Pur Coton absinthe, in 710 grams, also available at Europapier. The program was printed on 3 cards (about 14x22cm per card), which are combined with a bow ribbon – a classic detail on the Pur Coton absinthe.
Color STYLE is the splash of color in the extensive Europapier design paper collection. A naturally dyed high-quality cardboard, impressive by its pleasingly soft surface, haptic experience, and converting performance. Available in twenty different colors, and two carefully selected textures, consisting of smooth and a leathery surface lend a high-end look to a variety of different applications. The choice of color ranges from vibrant shades to both warm and cool tones.
True to its name, the second pearlescent quality in the Europapier Design Papers Collection and a brand new addition, Glamour exudes style and luxury in a subtle way. Glamour comes in a pure color range, from Ice White to Blush Gold, a unique color carried exclusively by Europapier. 
Pur Coton is a 100% cotton paper, which impresses with its velvety surface. The silky feel of Pur Coton is synonymous with luxury and elegance, which is why it was the perfect choice to match the theme of the event, "Sound of Music".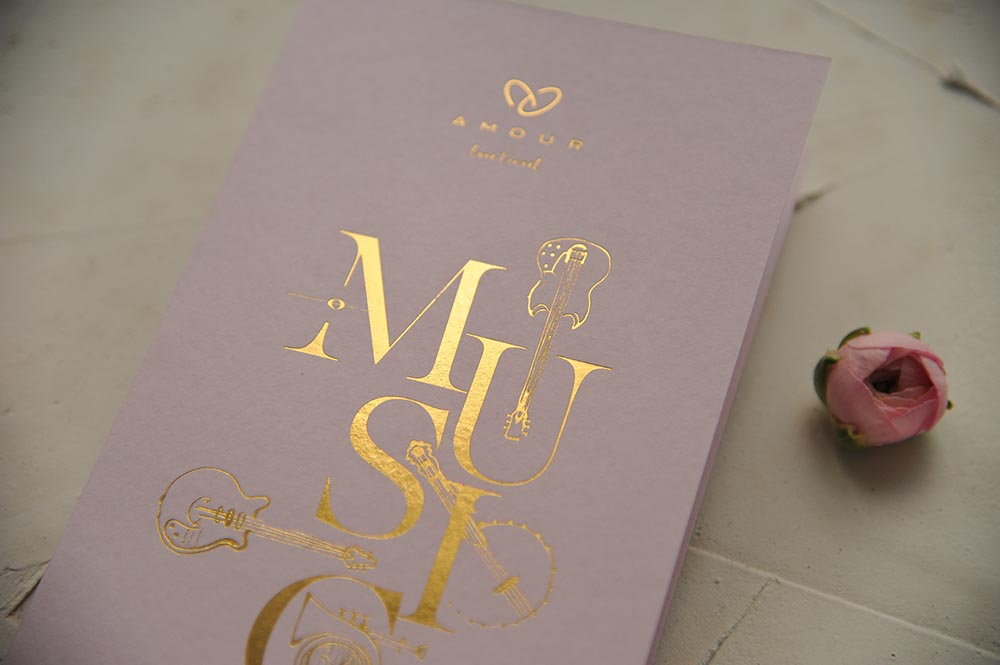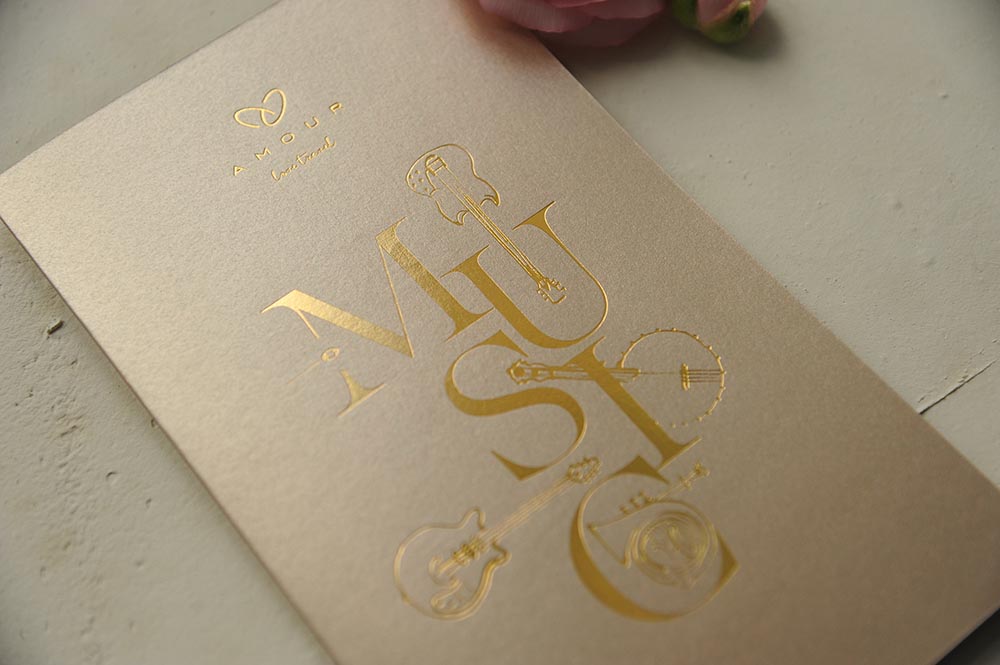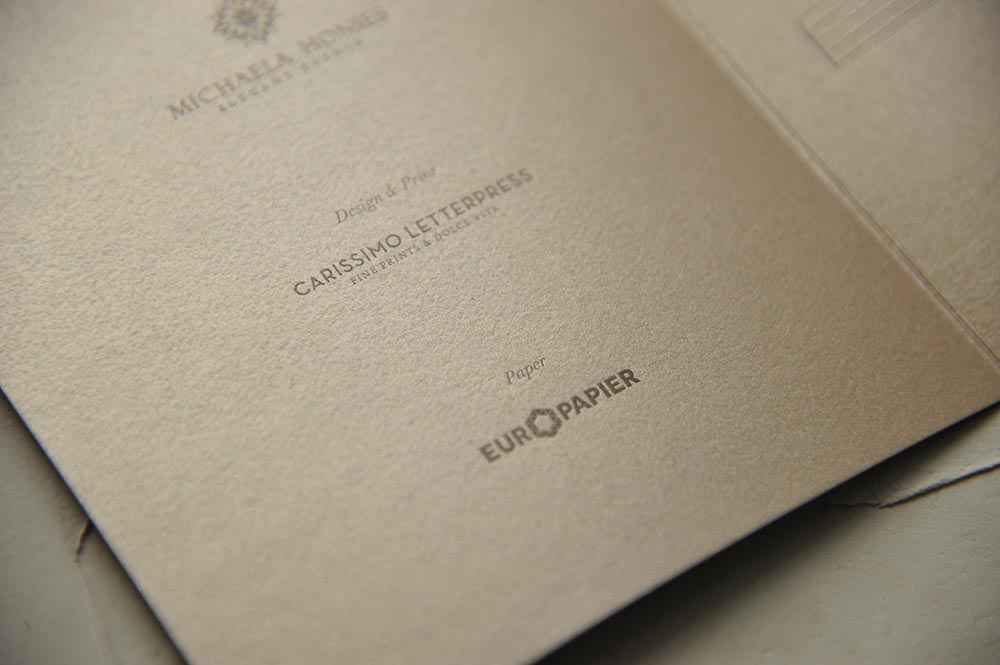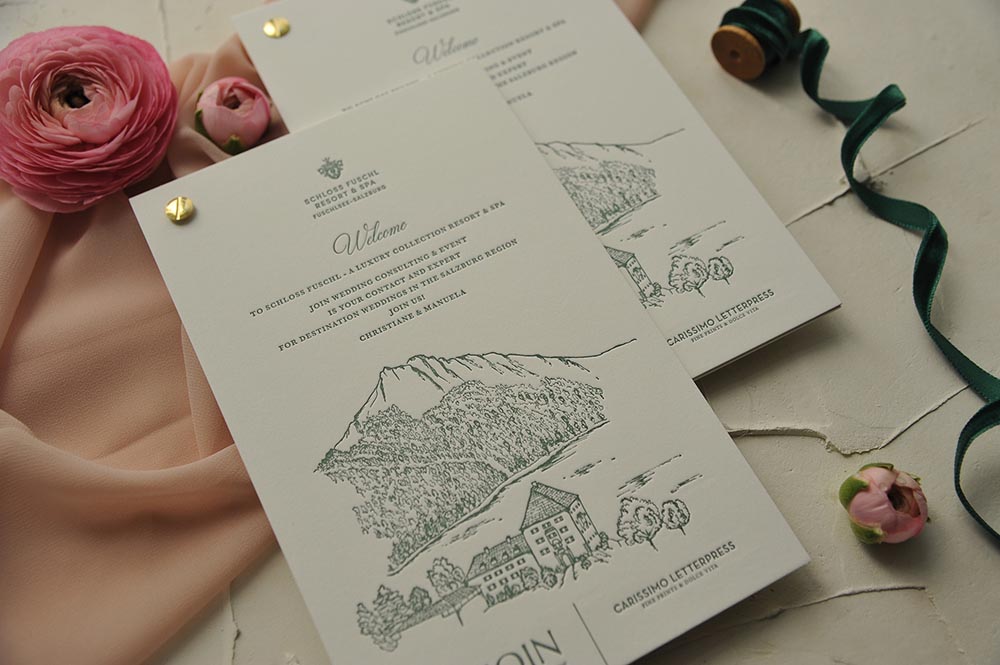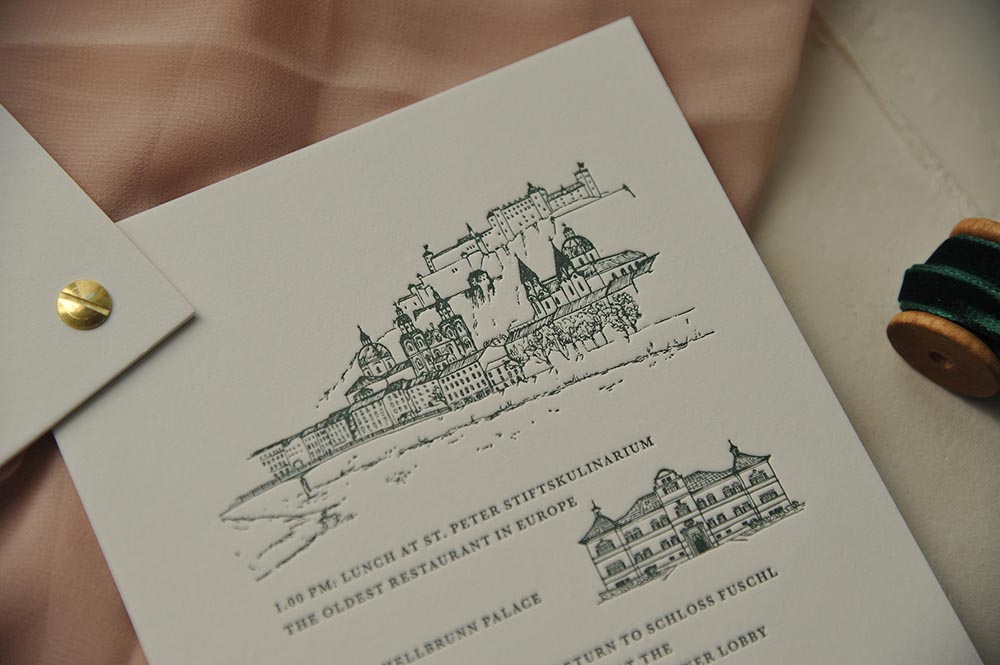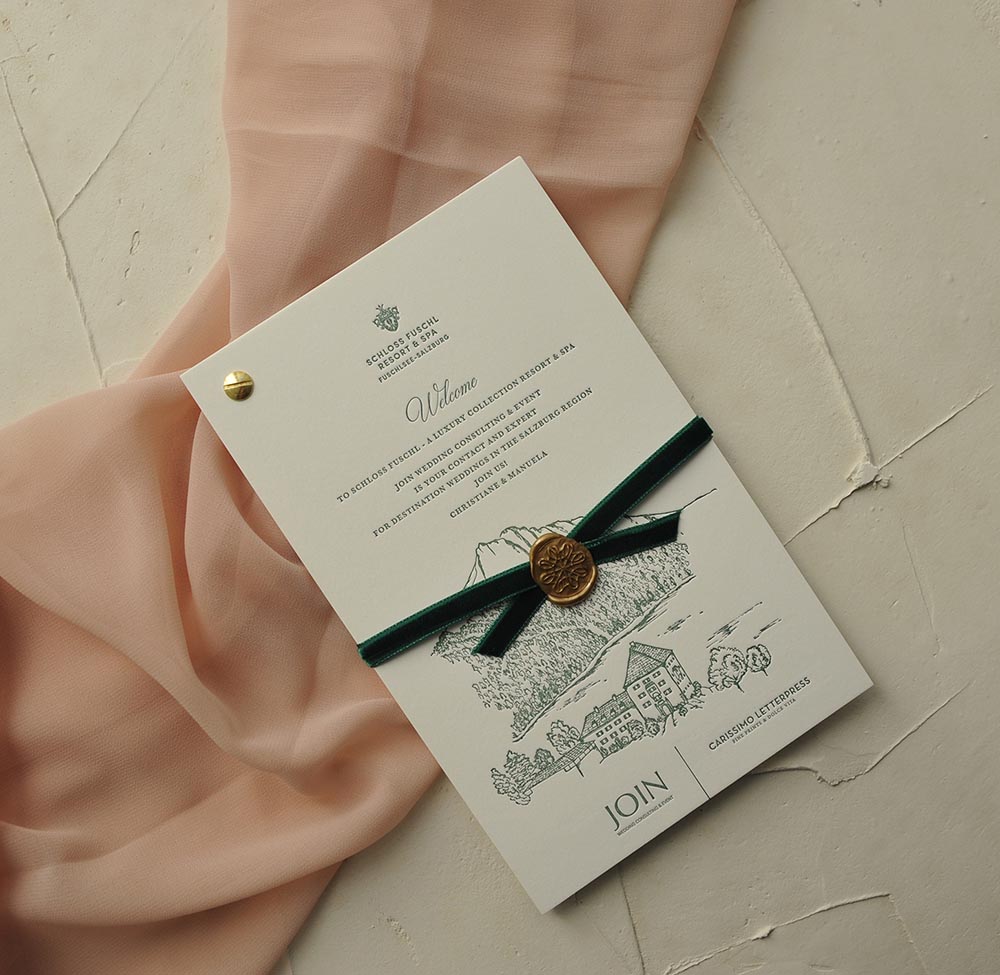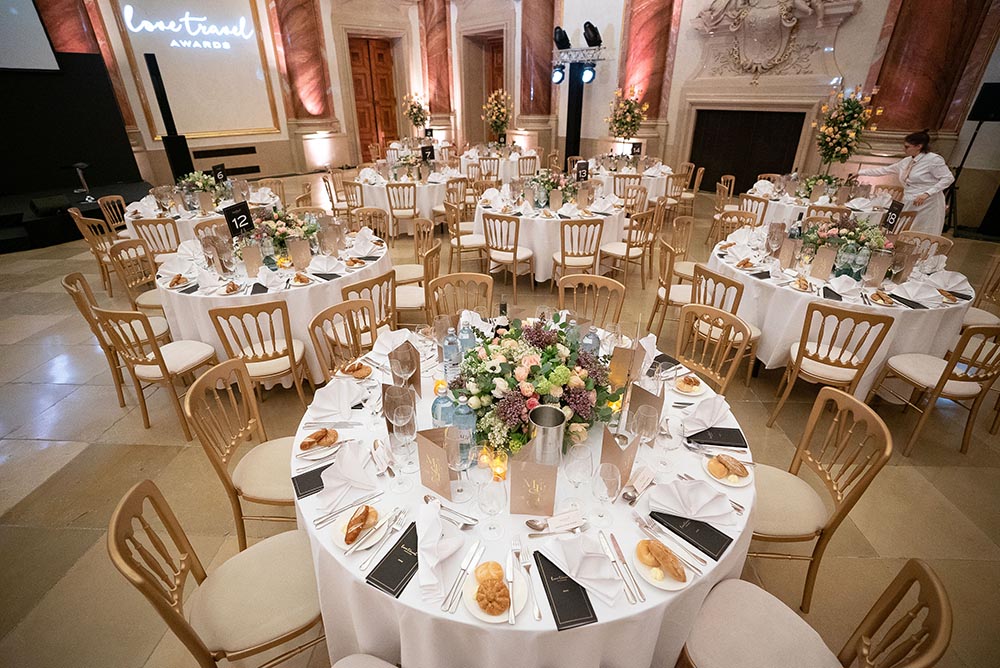 Images © Eleazar Film Production & Carissimo Letterpress