In line with the increasing demand for recycled paper, we are happy to announce that Europapier has now expanded the Color STYLE range to include new, colored natural paper and board made from 100% recycled fibers. Color STYLE Fresh – previously here – is the splash of color in the extensive Europapier Design Papers collection: a naturally dyed high-quality cardboard, impressive by its pleasingly soft surface, haptic experience, and converting performance. It is available in 13 different colors in the 100% fresh fiber option, and two carefully selected textures, consisting of smooth and a leathery surface. Now Color STYLE broadens the range to appeal also to eco-lovers with the new Recycling range while maintaining the same high-end look which fits a variety of different applications.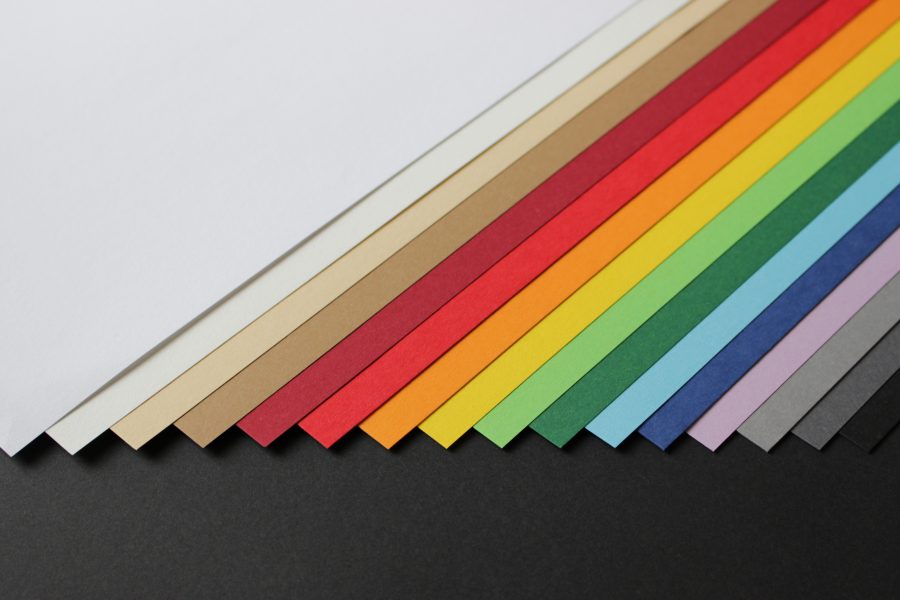 16 new Color STYLE Recycling Shades
Color STYLE Recycling is an impressive range of rough colored papers & boards out of 100% recycling fibers, FSC-certified, and awarded with the eco-label "Blue Angel". The range offers an extensive choice of bright and intensive colors.
With our additional 16 new, refreshing Color STYLE Recycling colors, designers are now able to implement their creative projects on recycled paper. The choice of colors ranges from vivid tones (such as Sun, Mandarin, Ruby, or Apple) to tranquil tones (Orchid, Azure), earth tones (Tobacco, Sahara), and neutral tones (Shale, Obsidian, Diamond or Black).
All 16 colors are available in 120 and 270 g/m2 in the format 70×100. Furthermore, 5 selected colors are also available in 350 g/m2. (Diamond, Ruby, Sapphire, Obsidian and Brilliant Black).
If you are intrigued and wish to know more, please request samples from your local Europapier contact.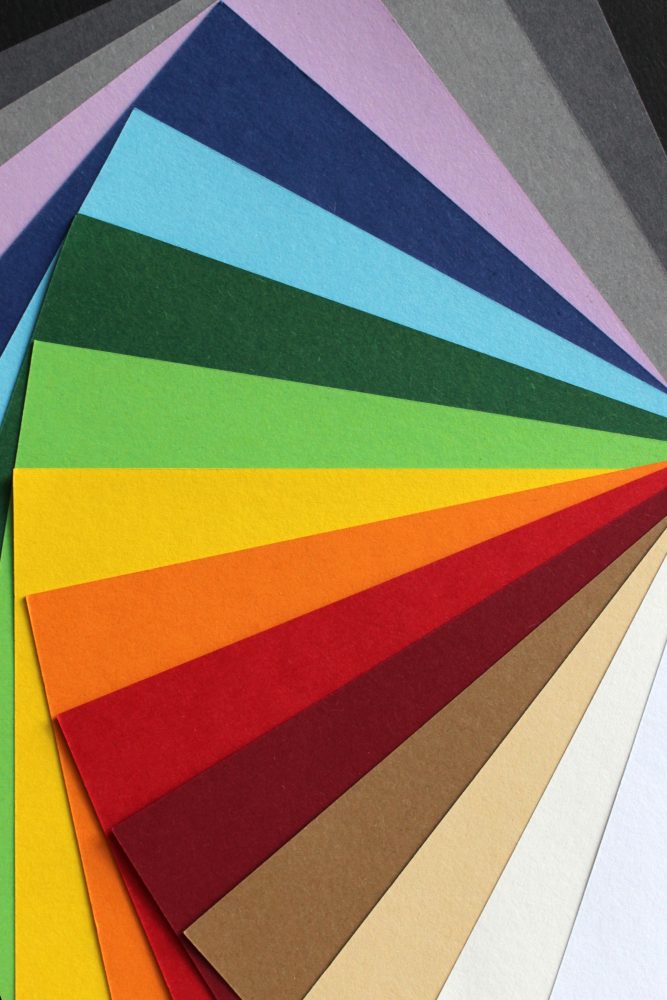 Produced more responsibly, by saving energy and water & harmless to health 
Color STYLE Recycling is made from 100% recycled fibres and is also awarded the Blue Angel certificate, which is the highest standard for sustainable consumption and confirms that the paper was produced in a particularly energy and water-saving manner. In addition, it is free of chlorine and acid and therefore harmless to health and the environment. The new range also complies with DIN EN 71-3, which makes it safe for use in toy manufacturing.
Make your brand more ecological conscious 
With the use of Color STYLE Recycling for your high-quality packaging, flyers, posters, folders, envelopes, etc. you accentuate the environmental image of your brand, without having to compromise in terms of design or quality.
Besides being a superb color range, Color STYLE Recycling offers a great, uniform surface for printing and excellent adaptability. It has a good color fidelity, making it the ideal choice for a wide range of applications including covers, luxury packaging, greeting cards, invitations, business cards, calendars, and the list continues. Color STYLE Recycling is equally suitable for offset printing, screen printing, and letterpress, and ensures outstanding finishing processes.
First impressions are crucial in any type of environment, but especially in the creative world. Europapier is proud to offer the Color STYLE range, to fit any project.
We invite you to familiarize yourself with each refreshing new shade: