Bart Vollebregt is a typographic designer based in the Netherlands, currently enjoying his fourth and final year at the Academy for Visual Arts in Utrecht. He strives to tell stories with pure letterforms often with a poetic and experimental approach – like these Love, Breath & Trust posters created with paper.
Building trust, layer upon layer,
forging a whole, weaving colored paper.
Created for Creative Zaken, company focusing on creative concepts for online and offline communications, Bart created two typographic posters; one in English, one in dutch. Each poster is fully constructed out of paper, by using different techniques such as laser cutting and weaving. The task was to create a strong typographic image that would fit Creative Zaken's new message towards their clients. Hence the slogan "Love, Breathe & Trust". The choice for the papercraft was a direct result from the companies history and appreciation towards handy crafts.
Multiple layers of colored paper were woven together to create words and letters. Although the typography is rather static, the dynamic composition makes everything come to life. Bart made extensive use of a laser machine to get all the lines perfect and straight, then compiling the posters by hand. A great example of how to use bold color, mixed technique, typography and the many imaginative possibilities of paper. We absolutely adore, the design and the message!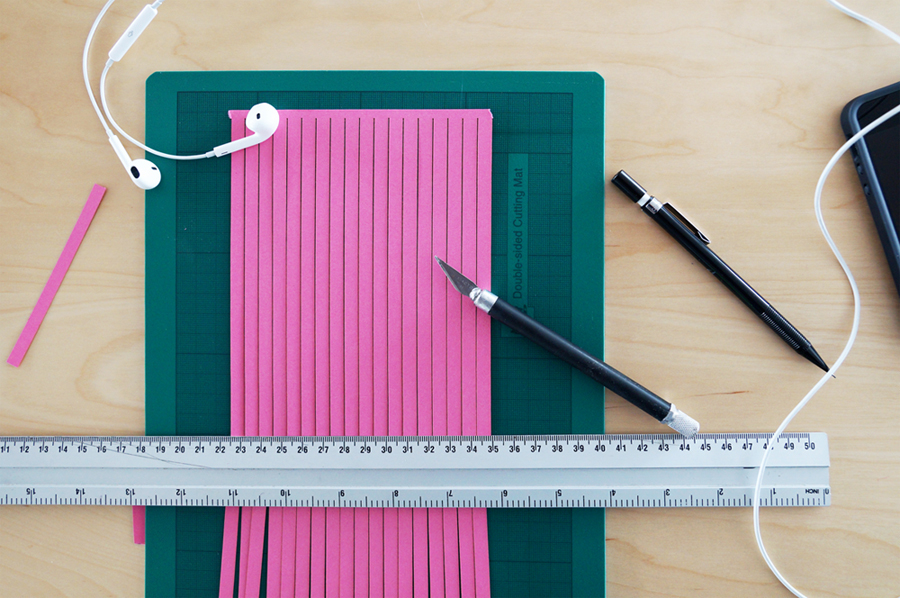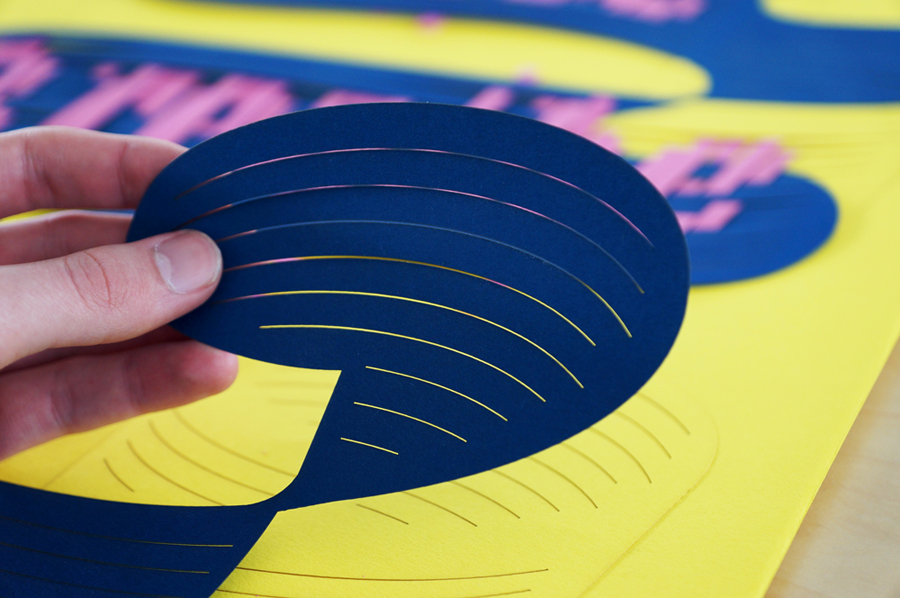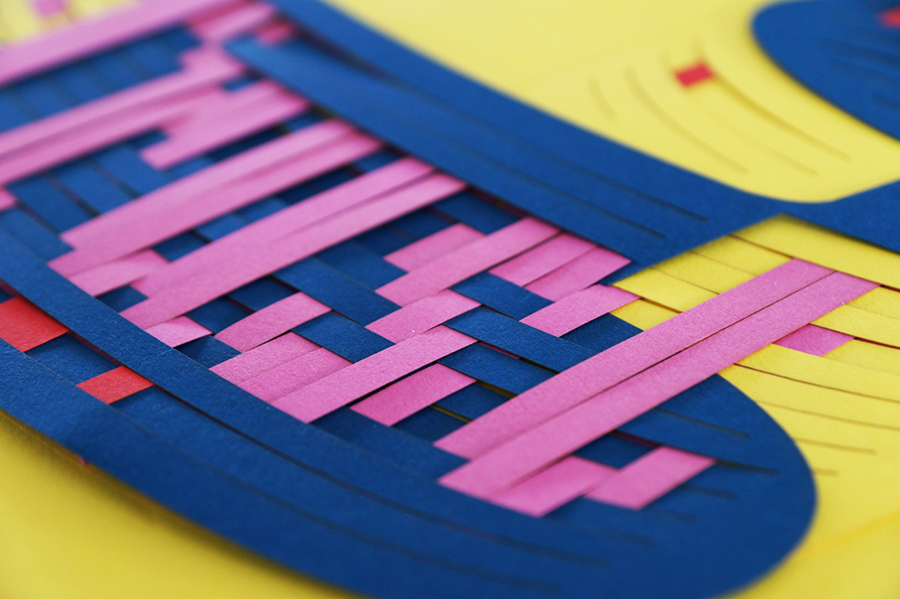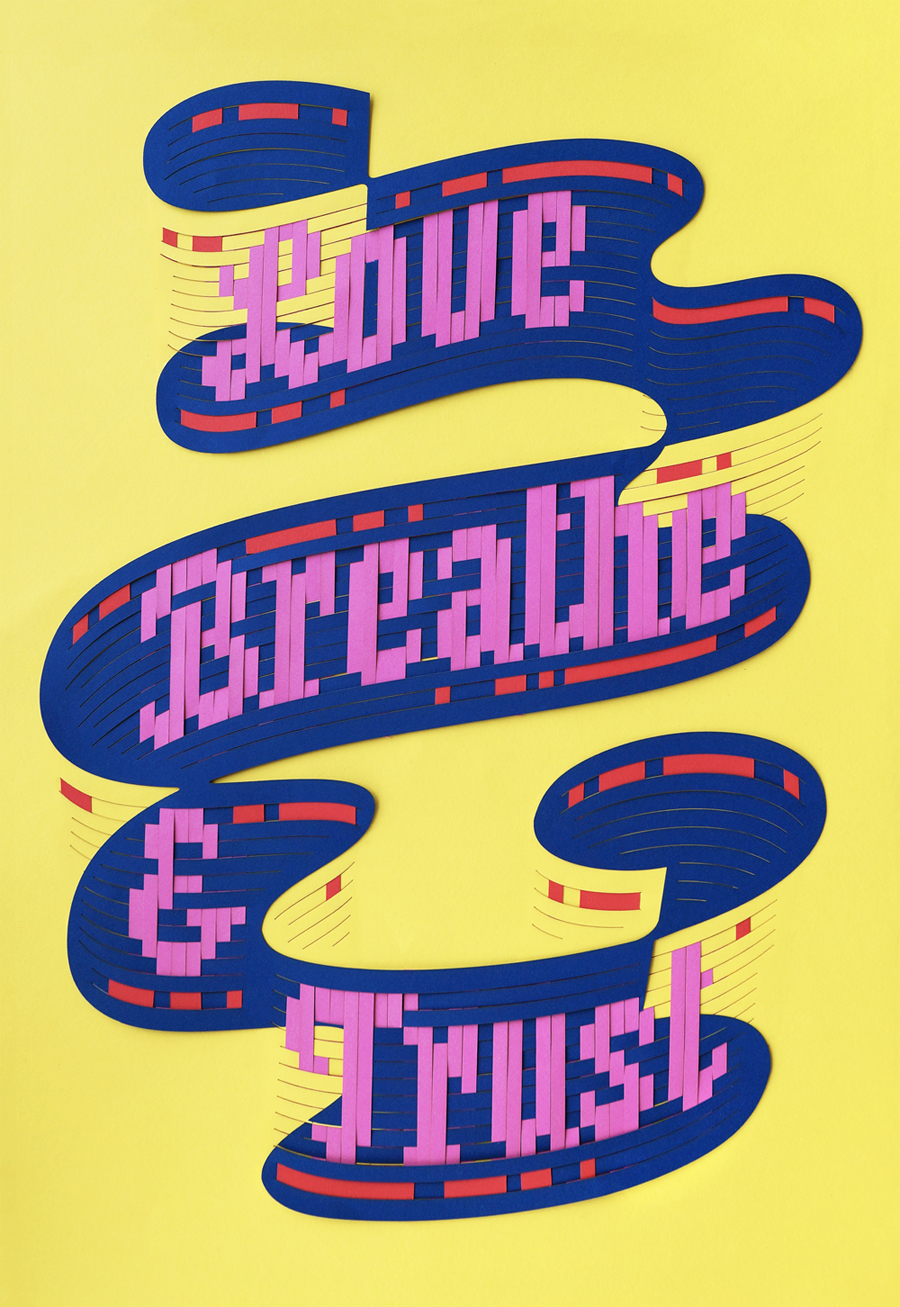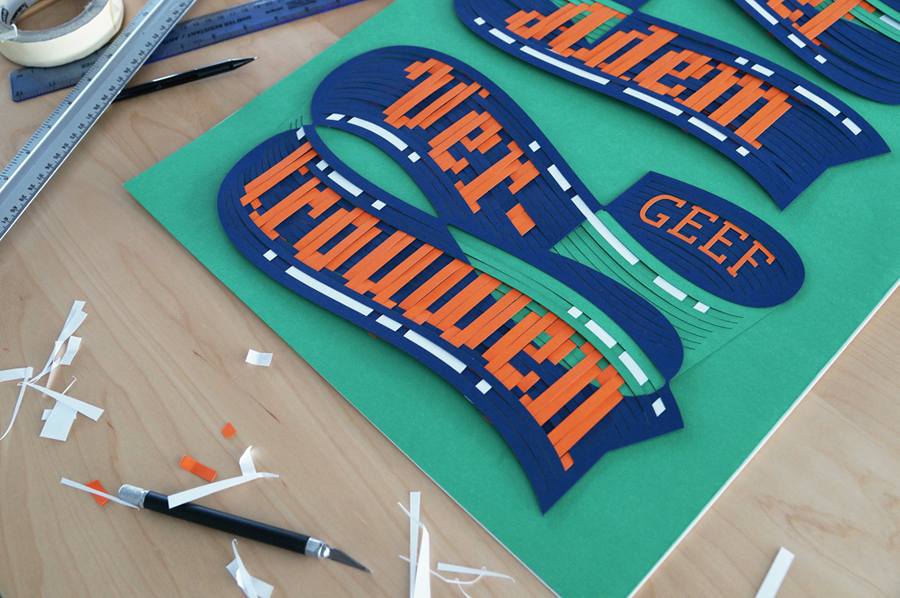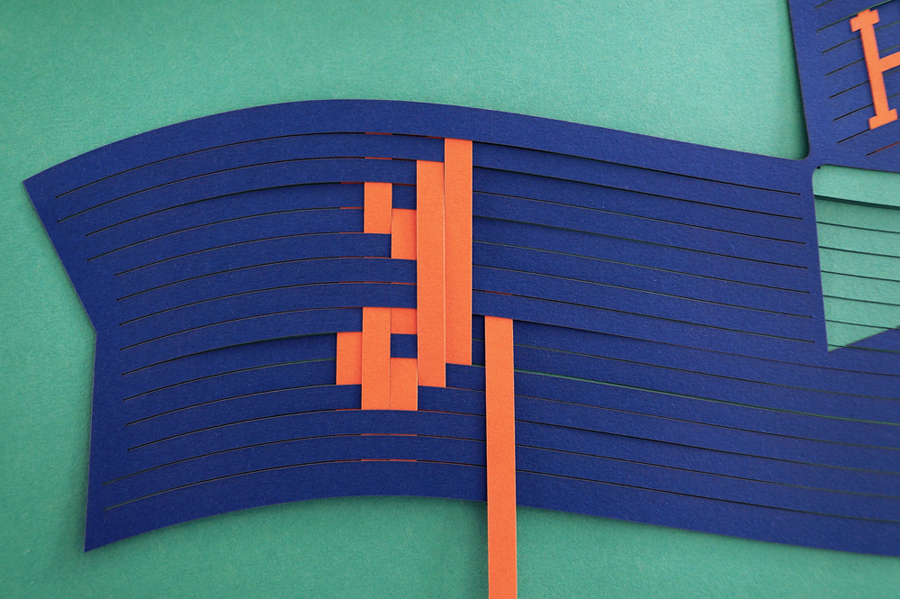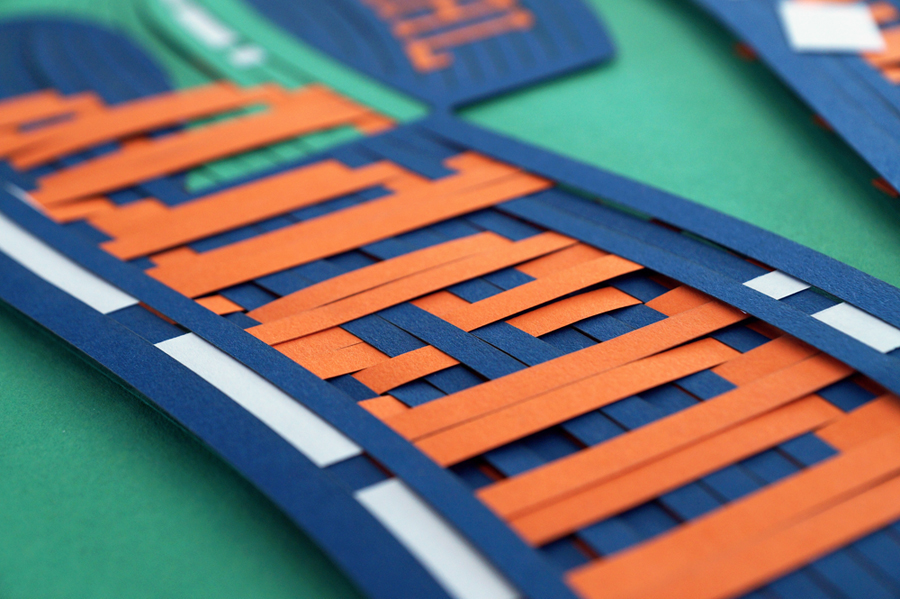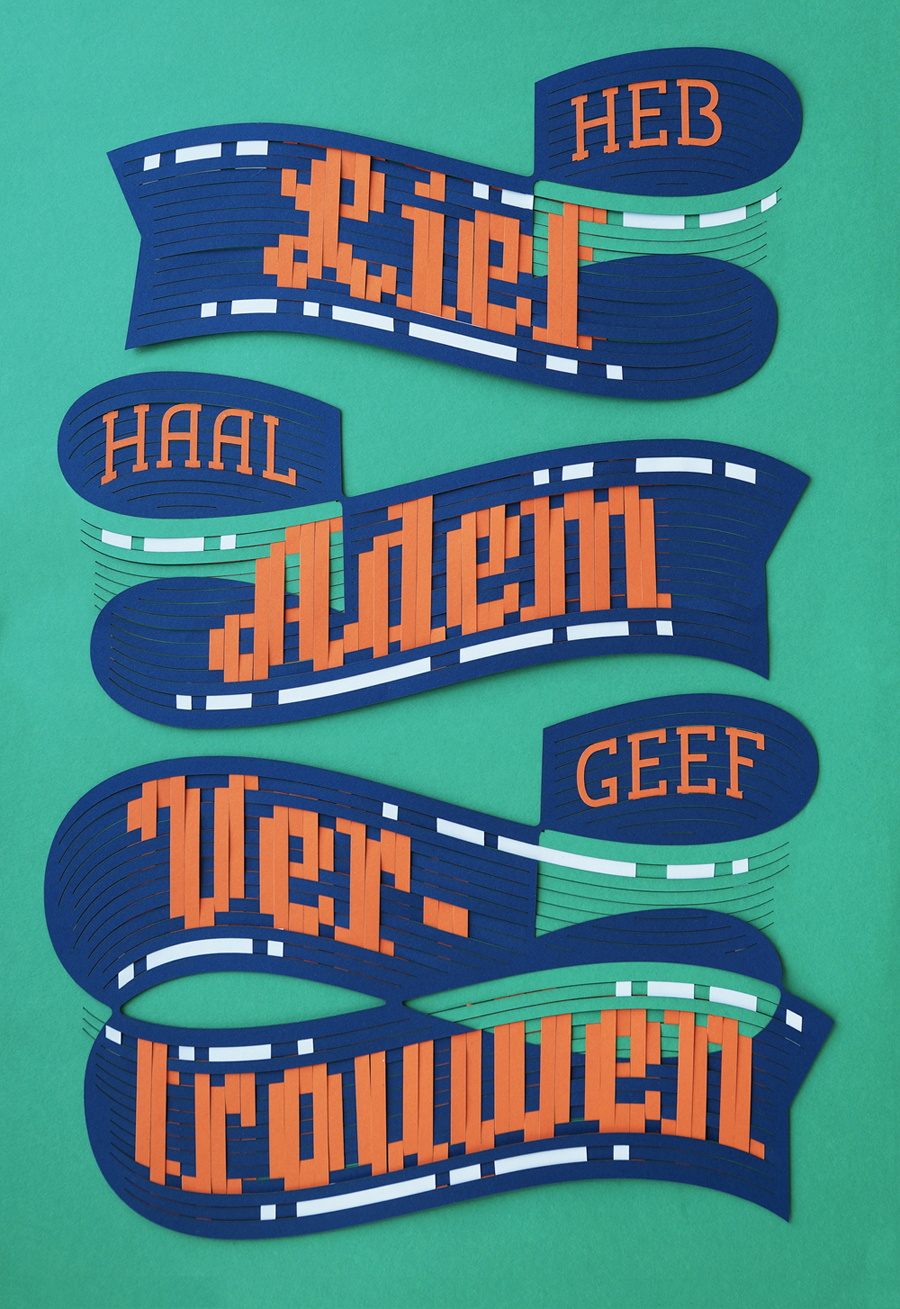 Photos © Bart Vollebregt